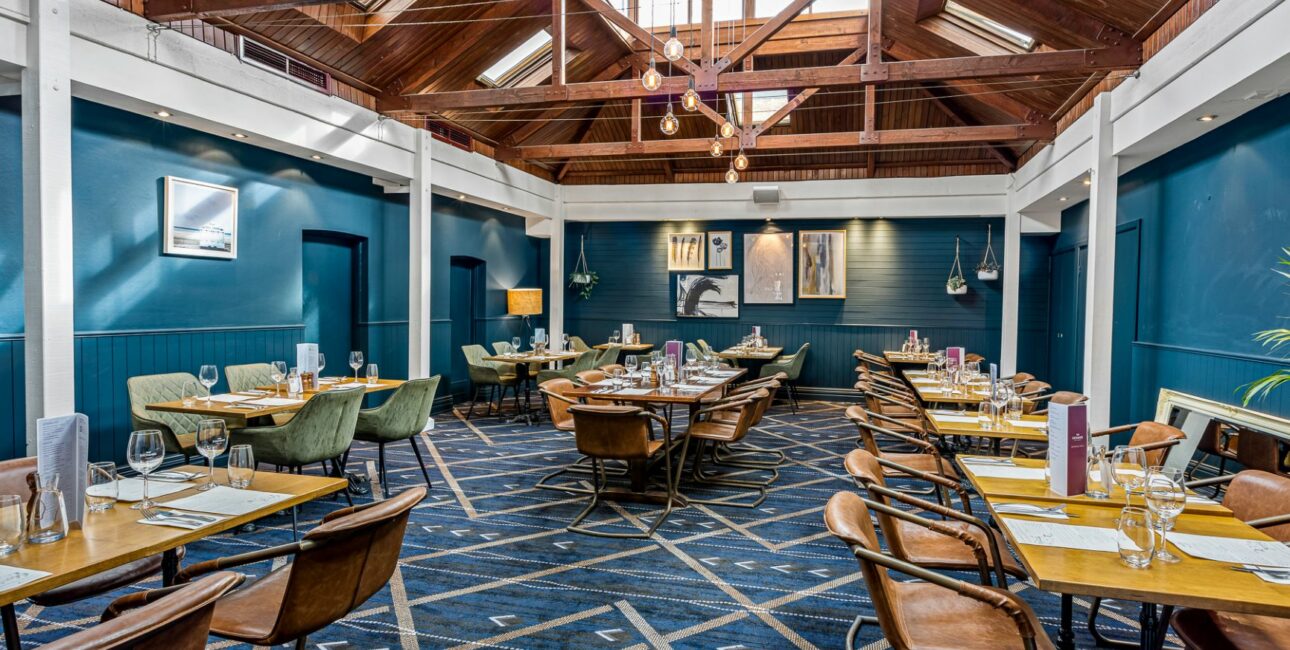 Our Spaces
Upstairs
Upstairs at The Exchange is ideal for all sorts of events including birthdays, engagements, wedding receptions, business meetings, and conferences. Boasting state-of-the-art audio-visual equipment, its own bar, and a convertible dance floor, this space is sure to impress.
The Lounge
Warm and inviting, The Lounge is a semi-private space that can be sectioned off to create an exclusive area. With a large open fireplace and upholstered burgundy couches, this space is suitable for birthdays, cocktail parties, baby showers, and other social get-togethers.
The Dining Room
Perfect for corporate dinner or social events, The Dining Room features modern décor with a classic touch. Whilst the room is spacious, the warm colours throughout will ensure your event has an intimate feel.