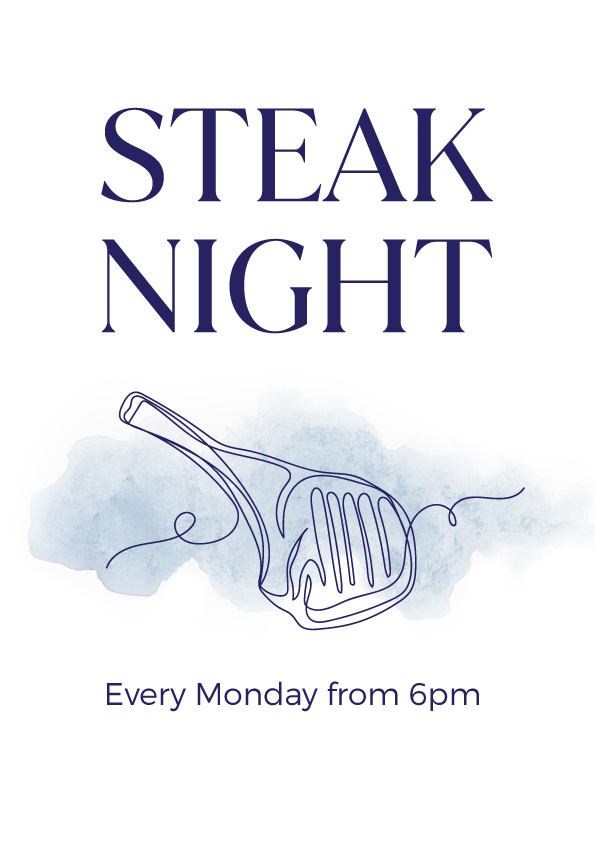 Steak Night
Every Monday
Join us every Monday from 6pm and enjoy a juicy 25% discount on all steaks at your favourite local.
Whether you're a meat-lover or just looking for a delicious meal to kick off your week, Steak Night is the perfect opportunity to indulge.
Gather your friends and family for a night of great food and good company.